INTRODUCTION
Company Wittex Plus Ltd. Since its foundation in 1999, focuses on solutions for industrial gaskets and sealing materials for various industries.
It has become a major supplier of sealing solutions for a wide range of customers from engineering, through the petrochemical, chemical, energy, gas and also food industry.
Another important area, which the company deals with is the distribution of industrial materials such as:
• rubber,
• engineering plastics,
• industrial fabrics,
• thermal insulation materials,
• geosynthetic materials,
where our products find their application also for example in the manufacture and repair of railway locomotives and trainset and in other areas.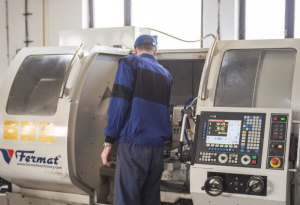 Our selection includes the manufacturing activity, where we offer our production capacity for custom production, or cooperation activities especially in the use of technology Waterjet cutting, CNC lathes and machining center, computer controlled cutting plotter or stamping on eccentric and hydraulic presses.
Our aim is to provide comprehensive solutions and services from design suitability of use of specific materials to ensure a flexible supply of products and materials, including flexible 24h production in case of emergency, thus ensuring that the most important and it is your satisfaction.
Our ambition is to be as flexible as possible to your needs and create as good and strong partnership in the same quality as our solutions are.